I first visited the area in 1988, to gain experience of the grape havest by working for a season at the co-operative in Maury. Having been enchanted by the beauty of the area, I returned with my family, 12 years later to set-up our Domaine.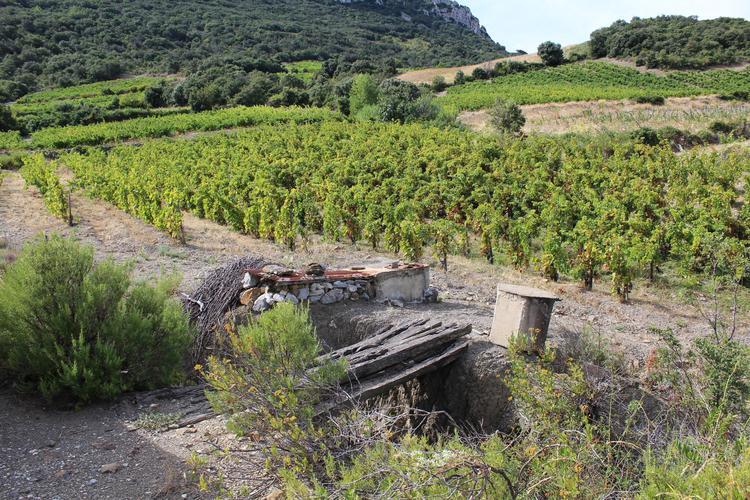 We began by buying 0.4 hectare (1 acre} of Maccabeo in Maury. Over the next few years we bought and rented various different vineyards and plots on different terroirs in Maury. Today our Domaine consists of 6 hectares. Half is of very old vines of Grenache and Carignan which are more than 60 years old. The other half is of younger vines which we planted ourselves. We planted very traditional Mediterranean varieties such as Mourvedre, Morrastel, Malvoisie Grosse, Carignan, Grenache and Muscat.
From the beginning we have practised agroecology. We believe the primary responsibility of the farmer is to take care of the land we farm, and of course, the plants and animals living there. This in turn will benefit the wines that we produce, and last but not least, the people who drink them !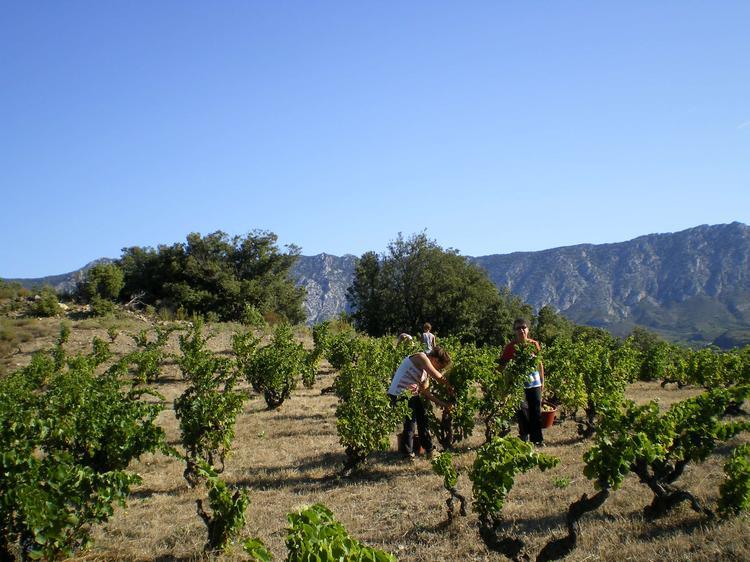 Agricultural history tells us how to care for and maintain our lands. Manure, ploughings, avoiding heavy machinery that compact the soil, traditional 'gobelet' pruning, hand harvesting and finally the planting of mixed varieties.
We don't practice biodynamic farming because we believe, as Walter Benjamin wrote in 1933 : "With this tremendous development of technology, a completely new poverty has descended on mankind. And the reverse side of this poverty is the oppressive wealth of ideas that has been spread among people, or rather has swamped them entirely – ideas that have come with the revival of astrology and the wisdom of yoga, Christian science and chiromancy, vegetarianism and gnosis, scholasticism and spiritualism. For this is not a genuine revival but a galvanization"